---
Food Service Program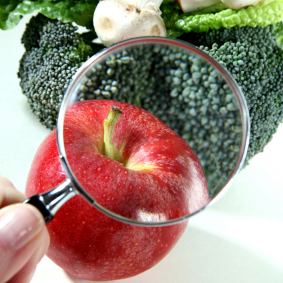 The Jasper County Health Department regulates more than 280 food service establishments throughout Jasper County. The JCHD provides training on health and safety issues to the food-service industry, as well as providing information to consumers on safe food handling practices, including hygiene, preparation and storage. Inspections are conducted to assure that food establishments, and food manufacturers and processors are preparing food that is safe to eat. It is through training and inspection that the Jasper County Health Department decreases the incidence of food borne illness.
---
Food service inspection program
The Jasper County Health Department passed a Food Service Sanitation Ordinance on August 31, 2000. This ordinance along with the current Missouri adopted FDA food code gives the JCHD power to regulate all food service facilities in the County. Currently the JCHD inspects over 280 food service establishments, resulting in over 500 food service inspections a year. These establishments are inspected unannounced and at random throughout the inspection year.
No person shall operate a food service establishment who does not have a valid permit issued to them by the JCHD.Only a person who complies with the requirements of the ordinance and the Food Code shall be entitled to receive and retain a permit.Permits are not transferable and a valid permit shall be posted in every food service establishment.
List of Food Service Inspections (click to open or download)
Note on Food Service Inspections Scores
Satisfactory means that the establishment passed its inspection. There were no critical violations seen at the time of the inspection and there were no repeat non-critical items from past inspections.
Unsatisfactory means the establishment failed its inspection due to a critical violation or repeat non-critical violations from past inspections that were not corrected.
Critical items that could lead directly to an immediate food borne illness and cannot be corrected during the inspections would require the establishment to be re-inspected within 72 hours. They include but are not limited to, temperature abuses, cross-contamination of ready-to-eat-foods, personnel with infections, lack of hand washing and pest infestation.
Non-critical items that cannot be corrected during the inspection are corrected on a time frame agreed upon with the owner/operator and the Public Health Specialist and shall be corrected by the next inspection. Examples of non-critical items, include, but are not limited to, non-food contact surfaces not clean, dumpster lids not closed and food not stored 6 inches off the floor.
Note: Keep in mind an unsatisfactory declaration can be misleading since an establishment can be unsatisfactory for a hole in the screen door, due to the possibility of pest infiltration, although no pests are seen at the time of inspection. Compared to an establishment that received an unsatisfactory declaration due to multiple critical violations such at temperature violations of hot and cold holding of food in which the food had to be discarded. Also keep in mind a large facility with a couple of critical items may mean the facility was pretty well managed but the same two critical items in a small facility may represent that the facility is poorly run.
Food Service Permit Application
Any person desiring to operate a food service establishment shall make written application for a permit on the form provided. Fees for the permit are based by a risk assessment done before an establishment opens and at the end of the inspection year.Low risk establishments are inspected once a year and generally are establishments that do not prepare food. For example convenience stores that only offer pre-packaged food items. The fee for a low risk establishment is $100.00. Medium risk establishments are inspected twice a year and generally are establishments that prepare potentially hazardous food. The fee for medium risk establishments is $175.00. High risk establishments are inspected three times a year and are establishments that generally serve a large amount of potentially hazardous food, serve a high risk population, or have had poor inspections in the past. Examples of high risk establishment are grocery stores and over 60 centers. High risk establishments have a fee of $250.00.
Click to download the Permanent or Temporary Food Service Permit Application
New Food Service Checklist
The Jasper County Health Department provides a New Food Service Checklist which quickly briefs a new food service provider with what the JCHD will be looking for at a new establishment. It covers basic construction such as floors, walls and ceilings as well as what sinks are required. Also it highlights what temperatures equipment should be kept at to keep food safe. It also describes what procedures you should follow to obtain a food service permit. Click here for the Food Service Checklist
Food Service Complaint Form
The Jasper County Health Department investigates all food service complaints within Jasper County Complaints can be taken over the phone, by using the Online Complaint Form or by downloading, completing and mailing the form. Download Food Service Complaint Form All Food service are taken very seriously and are investigated in a prompt fashion.